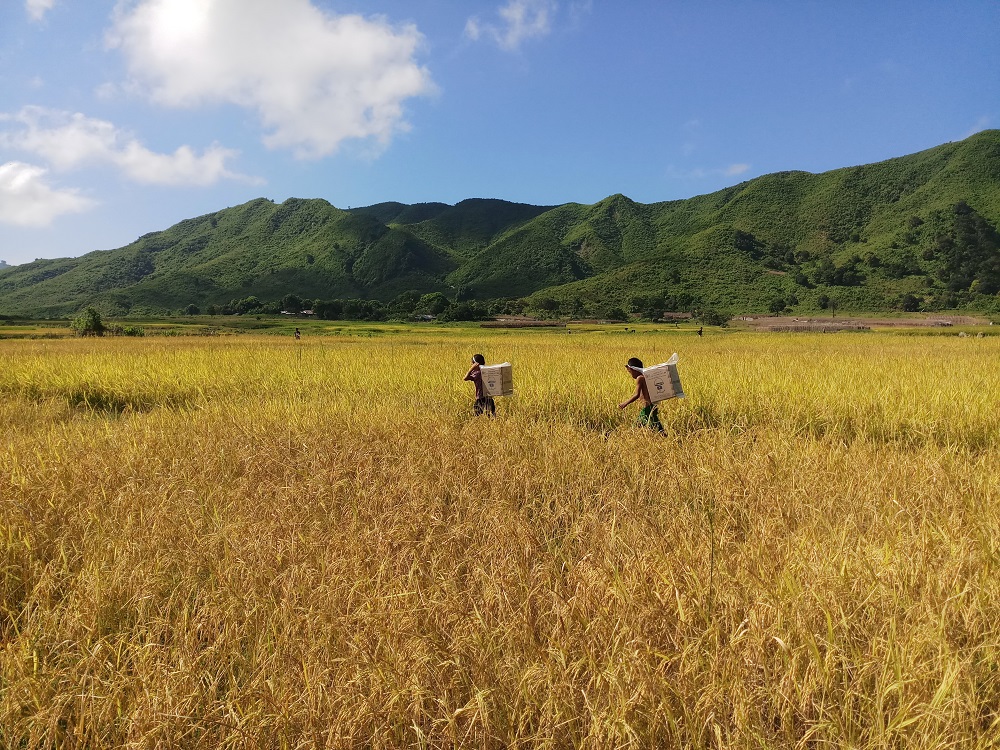 Slide Background
Portable Clean Cookstoves 3R
Saves Lives, Cost & Energy
Working Hours
Monday – Friday: 9.00 AM to 5.00 PM
Saturday, Sunday: Closed
Our Address
No. 3/24 (Shop House)
Nawaday Garden Housing
Hlaing Thar Yar Township
Yangon Myanmar
Who We Are
Super Solar is a social enterprise that designs, manufactures, and installs equipment using renewable energy, such as solar devices, clean cookstoves and fuels. Our target is to bring practical benefits and healthy improvement to families in difficult circumstances. Our products are made for sale, but they are also supported by companies and organizations in order to help disadvantaged people in rural areas.
Making great gifts to save lives!
Designation of Profit
The profit made by this enterprise will be reinvested into Super Solar Social Enterprise and used to support YWAM Myanmar ministries.
PORTABLE CLEAN COOKSTOVES 3R
It uses agricultural waste as fuel, such as corn cob, cassava, rice-husk and other biomass. Shavings and broken-off branches can also be used.
Reduces Smoke 60%
Reduces Fuel Costs 50%
Reduces Time for Cooking 40%
It reduces CO2 emissions &

deforestation.
Our clean-cooking stoves are light and portable. Use agricultural waste for fuel. A small tray is attached for supporting fuel. A movable bottom for discharging the ash. Load small pieces of fuel into the stove. Light the fuel at the top with paper or shaving. Add fuel through the side opening. Pulling down the ash stick will empty the stove.
Size: 28 x 28 x 35cm
Width: 28cm, Height: 35cm
Weight: 2.8kg
Material: Iron and Stainless Steel High Quality
Specializing in manufacturing & distributing of products, that utilize naturally provided energy
Use a cleaning rag to clean the stove after cooking.
Don't throw away the firewood ash. It is an excellent organic fertilizer.
Specializing in products using renewable energy. Creating stable jobs for poor and disadvantaged people
Our Vision
Through a social enterprise, we are creating products that provide jobs and improve the quality of life for families living in poverty.
Problem
Most people in rural areas still use coal, straw, leaves and wood for daily cooking. Smoke from traditional cooking increases the risk of lung and eye diseases for women and children.
The air in parts of Myanmar is not only harmful to breathe, it's also among the worst in the world, according to new information from the World Health Organization. WHO data showed that upwards of 22,000 deaths per year in Myanmar can be attributed to ambient air pollution. It had the third-highest per capita rate in the WHO Southeast Asia region.
Traditional cooking also forces women and children to spend hours each week collecting firewood.
Solution
Producing clean stoves will save fuel cost, reduce smoke and will protect the environment. By reducing smoke and fuel consumption, poor people will have better health and their general well-being will improve.
We have set up a workshop to produce clean stoves and solar cookers. In this enterprise, we want to see deaf, people living with HIV and responsible slum dwellers, especially mothers, get a job to support their families.
Clean Stove is an approved and award-winning technology www.greenimpactvietnam.com